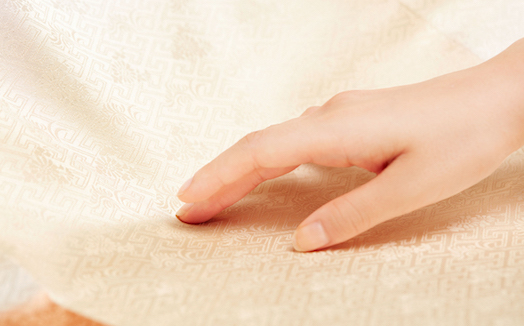 The beauty of silk has enchanted people for Centuries.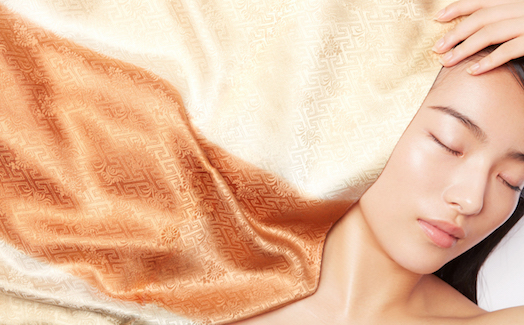 Modern science has taught us that silk and
human skin are composed of nearly identical amino acids.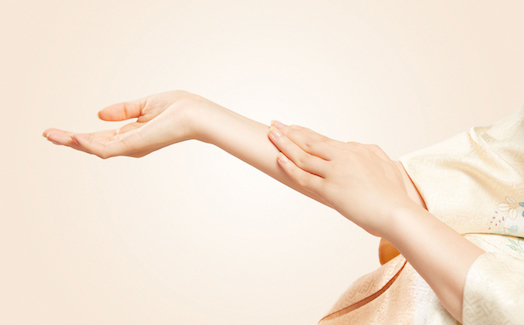 Limited amount of luxuary Japanese silkworm cocoons that are used for traditional "Kyoto Yuzen" crafted kimonos now bring you the ultimate skincare, "QINUDE".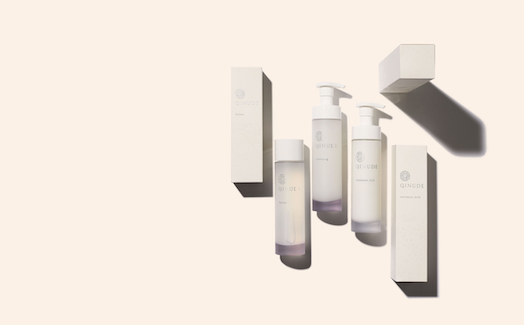 QINUDE SKINCARE that Nurture's Skin
Only 1% of silk sold in Japan
is "Made in Japan".
We are bucking that trend by only using rare and
high-quality Japanese silk
QINUDE is made of silk fibroin extracted from pure Japanese silk. These are the same silk strands used at "Chiso of Kyo Yuzen" House of Kimono (founded 1555), put through a hydrolysis extraction process. The fine and rare silk that has dressed the women of Japan for centuries, is now reborn as an innovative form of skincare.
Built of compounds almost identical to human skin, allowing for treatment that envelops and
penetrates deeper
Out of the twenty protein-building amino acids that can be found in the human body, eighteen are also found in silk fibroin. This means that human skin and silk fibroin are close to identical in terms of compounds found within. The pH balance is also very close, with both human skin and silk being only mildly acidic. An entirely natural ingredient, as close as can be to human skin.
Silk is the new key to skin health and beauty.
Tightening and moisturization for a healthy skin
As it contains silk fibroin, which includes the essential amino acids that build collagen, elastin, hyaluronic acid and natural moisturizing factors, the unique moisturaization of QINUDE penetrates the skin, keeping it healthy and smooth.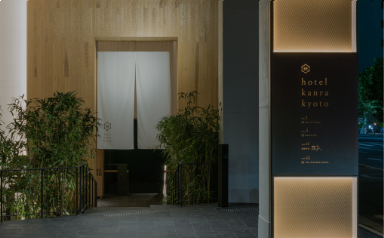 A select amenity for a hotel that encapsulates the Centuries old style and sophistication of Kyoto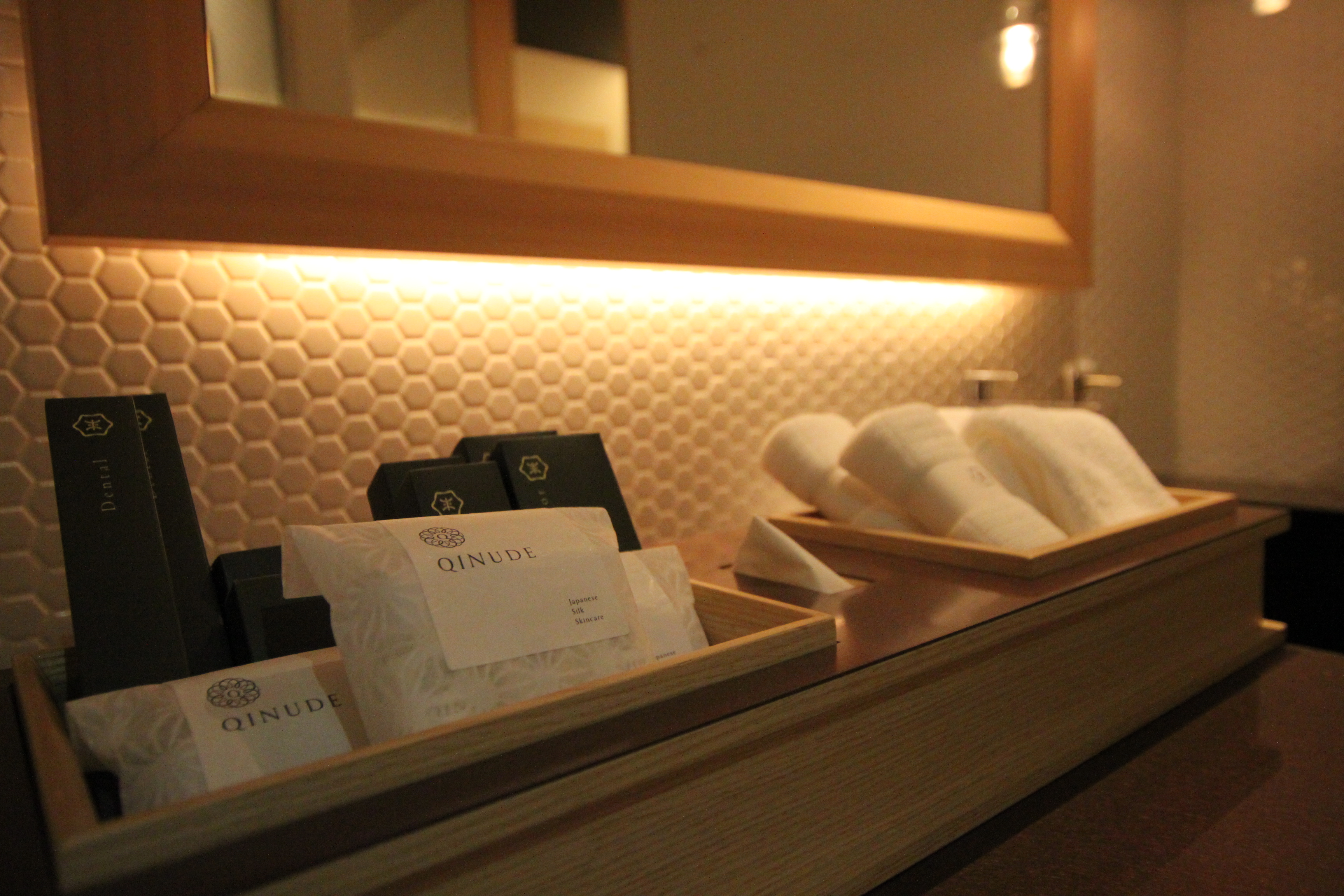 A hotel renowned for weaving ancient tradition into cutting edge design, QINUDE has been selected as an amenity of choice by the hotel kanra kyoto.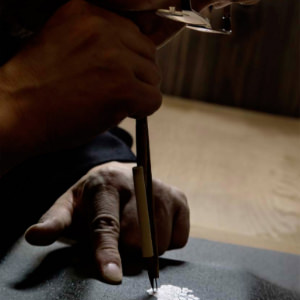 Created by:
Master of the Kyogen Style, Third Generation Family Crest Artis
Shoryu Hatoba
With a masterful touch unlike any other, Shoryu Hatoba has dedicated his life to the craft of free-hand family crest drawing and designing on the highest quality kimonos found in Japan. With techniques that go back many hundreds of years living in his artistry, he also combines cutting edge digital techniques to stunning effect.
His craft is evolving to include designs for corporations, commercial ventures and modern art. He now has a regular spot on the Japan Broadcasting Corporation ETV "Design Ah" serial.